UK Parliament Testimony (report 1 June)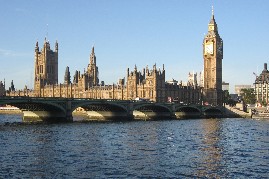 A global approach is viable & highly beneficial, providing it's common and differentiated. That was one key point in our testimony on Reducing CO2 emissions from shipping. You can listen: UK Parliament, Environmental Audit Committee (UK inquiry; official recording: Tuesday, Oct 21), or read below the transcript and/or the written submission

.
The final, highly critical of inaction report is now available

(2.3 MB).
For instance, the report states: "[...] it is no longer acceptable that is is too hard to find adequate basis for dealing with emissions from shipping."
In our testimony, major questions related to: market-based instruments, Global but Differentiated, and IMERS implementation details.
A little time? Listen to the key 5 minutes from minute 46.
The session started with evidence from WWF. Our testimony starts from minute 37 of the hearing.
An uncorrected transcript of the oral evidence is available.
Our written memorandum can be obtained as:
All ten written submissions are available at the
Environmental Audit Committee memoranda
.
Report from the inquiry

(2.3 MB), including written submissions, was published on 1 June 2009.
For more information visit the Environmental Audit Committee website.